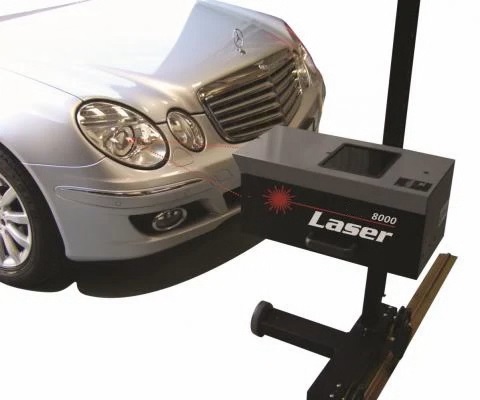 HBTL 8000
ATL Headlamp Tester with Dual Laser Positioning
Fully DVSA approved the HBTL 8000 Headlamp Beam tester is suitable for all types of Conventional, Halogen, Xenon and LED headlamps.
The ''Dual Laser'' Positioning System makes it possible to quickly and precisely align the Optical Measuring Chamber to enable accurate measurement of the Headlamp under test. The 'quick release' trigger locking brake system easily secures in the required 'test' position.
The HBTL 8000 is supplied with 'Dual Laser' positioning, an 'easy vision' two lime mirror aimer and guidance rail traverse system as standard.
DVSA Approved for all MOT classes, ATL & HGV
Dual Laser Positioning System
Quick Release Trigger locking brake
Quick and easy operation
Twin line mirror visor
Optional Laser Aimer/Lux Meter
Robustly constructed, the HBTL 8000 is supplied complete with a surface mount twin rail traverse system that is quick and easy to install with little or no groundwork preparation. The HBTL Headlamp beam tester is suitable for a 360 degree turning circle. The swivel bar makes it possible to adjust the optical measuring chamber over its axis and is easily secured in the required 'test' position with the pedal and trigger locking brake system.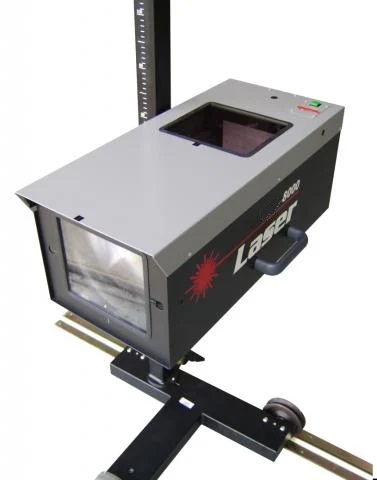 Key Options include:
Digital Lux Meter

''Laser Aimer''

HGV Upgrade Kit

Extra Rails Available

Specifications:
Operating Conditions: 5-40 degrees centigrade

Optical axis deviation of 0.25%
high and low beam:
Guide rails: 100 x 1350mm
Power Input: DC 9 Volt (PP3)
Dimensions: 275 x 1750 x 582
Measuring Distance: 300-500mm