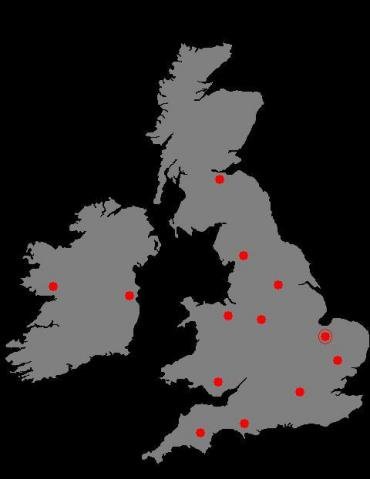 Our mission at Ten Automotive is to offer an unrivalled Calibration and Technical Support Service to meet the demands of the busy, cost conscious, modern day Vehicle Testing Station.
Typically, our Service response is same day or morning after and our Technical Staff are available, to assist by telephone.
Our Site Visit charge is £160.00*. Additional Labour charges where applicable shall be charged at £80.00/hour* (charged in quarterly hour increments). Parts are charged at our current list price.

MOT Calibration
We offer a full ''on-site'' ISO 17025 Calibration Service. Our Engineers are factory trained and accredited to calibrate Equipment to DVSA Specifications under our own UKAS Laboratory (No 0746) Quality System.
MOT Calibration charges are currently as follows:
(If not covered by VIP, Calibration or Purchase Agreement).
£150.00* Petrol or Diesel Emissions (Single Calibration) - see note below

£95.00* Additional Petrol/Diesel Emissions (while already on-site)
£95.00* Brake Tester (while already on-site)
£50.00* Headlamp Beam Tester (while already on-site)
£80.00* per hour for additional Labour, charged in quarterly hour increments.

*Charges shown are subject to contract and Calibrations are carried out automatically, within the DVSA specified time period. Prior notification is not required by the Customer.
Note: Our Standard Calibration Charge of £160.00* is applied if the Customer does not hold an account with us. Additional charges my be applied if a Calibration is requested 'by appointment'.
A/C Service and Calibration
Our Routine Service charge is £110.00* (If required, consumable items such as Filter Drier, Oil, Hoses, Couplers are charged in addition to the routine service).
We also offer Pressure Gauge and Weighing Calibration Certification to National Standards at a fixed price of £150.00* (Price includes our routine service, as above).
Additional Labour charge of £80.00* per hour (in quarterly hour increments) is applicable for all additional work or servicing.Parts are charged at our current list price. There is a charge of £40.00* for each additional Calibration Certificate issued.

*Prices shown are excluding VAT. VAT will be charged at the prevailing rate.
*Please note, any service or calibration request, by appointment shall be charged at the usual price plus an additional Site Visit charge of £160.00 plus vat

01/03/2023