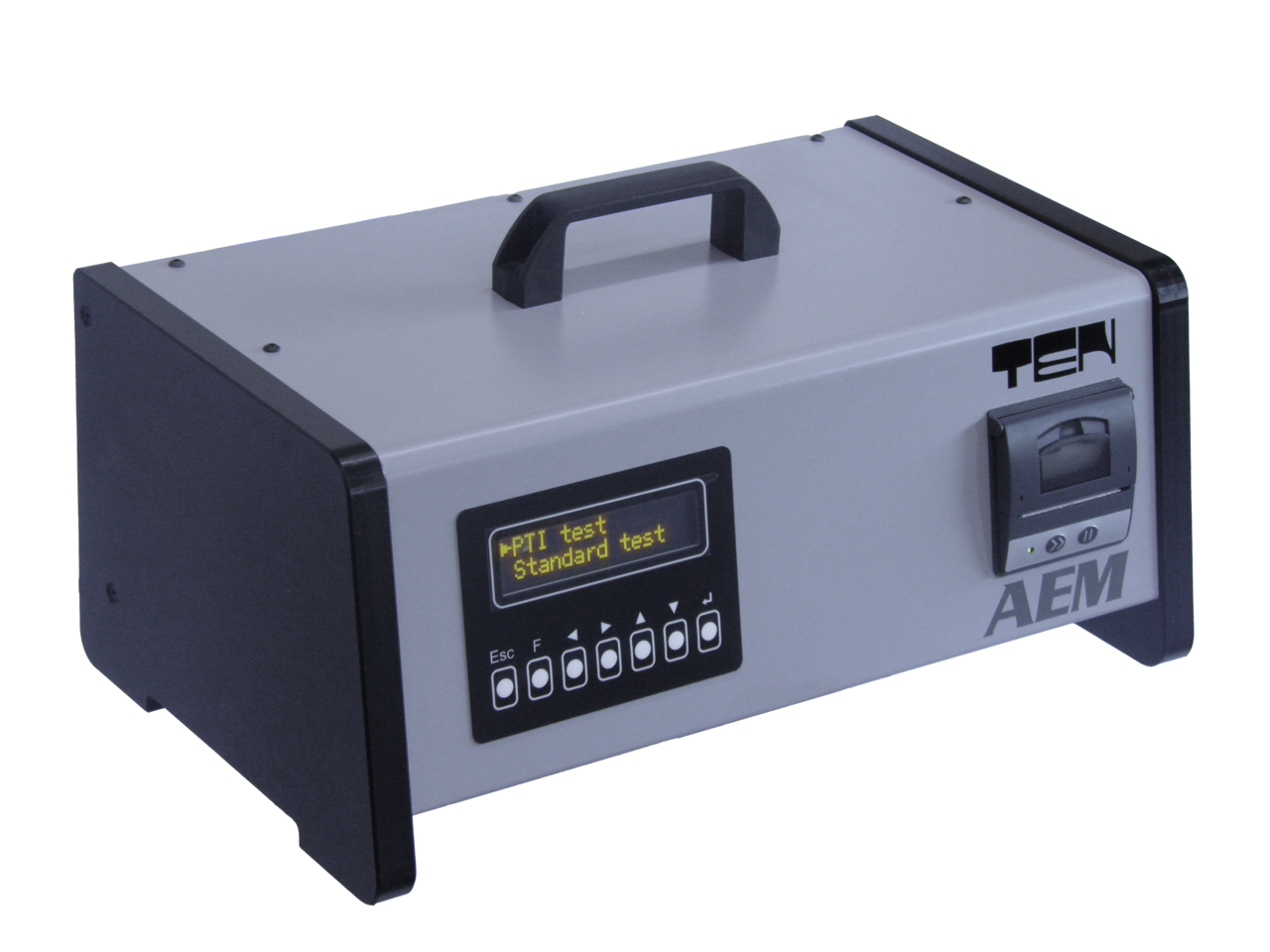 The NEW TEN AEM Particle Counter has been designed using the latest particle counter technology to measure a diesel vehicles exhaust emissions to establish if a vehicles particle filter (DPF) is fitted and functioning correctly.
Since 2021, most European countries have moved away from the 'Free Acceleration' opacity measurement systems currently used by the DVSA when performing the UK MOT Test for Diesel Vehicles.
While Opacity meters have become more accurate over the years, they are unable to test the vehicles DPF(s) for function or failure. In particular with modern diesel vehicles where soot emissions are very low. A properly functioning Euro 5/6 diesel engine, partly due to the particle filters emit very low emissions. These soot particles are often very small (on average around 80nm) and are not visible to the human eye. The TEN AEM Particle Counter can detect these small particles undetectable to current 'opacity' based emissions testers and thus indicate if the diesel vehicle still meet requirements.

The AEM Particle Counter is highly advanced and utilises state-of-the-art technology that is capable of detecting the small nanoparticles emitted by diesel vehicles. These particles are indicated in #/cm3 (particles per cubic cm). A diesel vehicle with a properly functioning particle filter (DPF) will emits less than 20,000 particles while a diesel vehicle with a defective particle filter (DPF) can emit millions of particles that are otherwise undetectable using existing test equipment.
Currently the AEM Particle Counter is being tested by various agencies and will be available throughout the UK soon.
Compact & Portable...
The measurement of Diesel Exhaust Particulates (DPF Testing) is being introduced into many European Countries for PTI Testing (Periodic Test Inspection equivalent to our 'MOT' Test) as well as for random Roadside Enforcement Testing. The TEN AEM is a self contained, portable unit with only 100w power consumption so it can be powered with an 'off the shelf' 12 volt inverter or small generator.

Features:
Heated Sample probe in either 2.5 or 4 meter length
USB, RS232 and Bluetooth Connectivity
Stabilised measuring chamber temperature
Automatic flow control
Automatic filter control
Automatic Zero Cal. with HEPA filter
Specifications:
| | |
| --- | --- |
| Frequency | 50Hz |
| Max Power | <100W |
| Display | OLED |
| Particle Size | 80Nm |
| Measuring Range | 5.000-5,000,000 #/cm3 |
| Measurement Accuracy | 25.000 #/cm3 of ± 25% |
| Response time | <15 sec. |
| Measure frequency | 2Hz |
| Warm-up time | <10 min |
| Weight | ca. 8 kg |
| Temperature range | 5-40 °C |