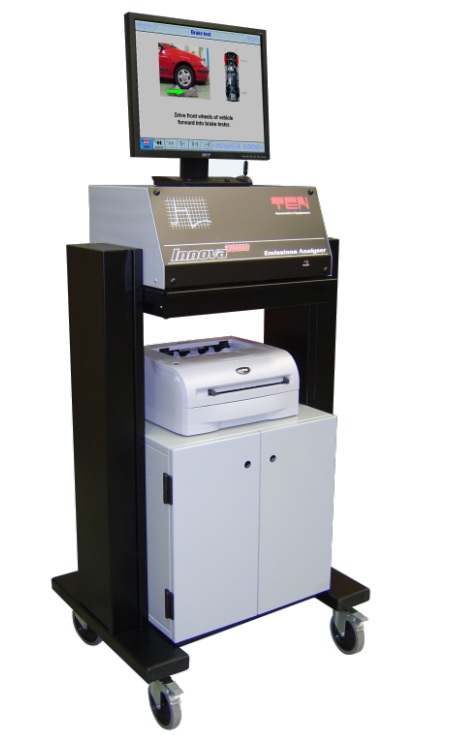 DVSA Approved, the INNOVA 3000 is the latest concept in computerisation of mandatory vehicle testing designed to meet the highest technical demands of tomorrow.

The Computer system combined with 'fully digital' infrared gas measuring technology provides rapid analysis of a vehicles performance with pin point precision of exhaust emissions measurement.

Combined with the ATL Class 4 or Class 7 roller brake option, high resolution TFT LCD screen, qwerty keyboard and A4 colour printer, INNOVA 3000 is the most versatile and 'user friendly' analyser for MoT testing and fault diagnosis of today.

Fully approved to internationally recognised OIML R99 specification and with MID approval, the INNOVA 3000 boasts several vehicle manufacturers reccomendations. From conventional vehicles, Petrol, LPG, CNG, and Diesel to the most advanced technology being incorporated in vehicle manufacture design today, the INNOVA 3000 embraces the leading edge in technology for now and the future.
Key Options:


EDA 2000 "Compact" Smokemeter- This fully intergrated and uniquely designed 'maintanance free' cell will provide the INNOVA 3000 with a facility to test diesel exhaust emissions without any need for pereodic cleaning.
Bluetooth Connectivity Kit
Roller Brake Chassis - VOSA Approved for ATL Class 4 & Class 7 MoT Testing with infrared remote control
CobraScan - Digital EOBD RPM/Engine Temperature adapter
NOx - Electromechanical NOx measurement kit