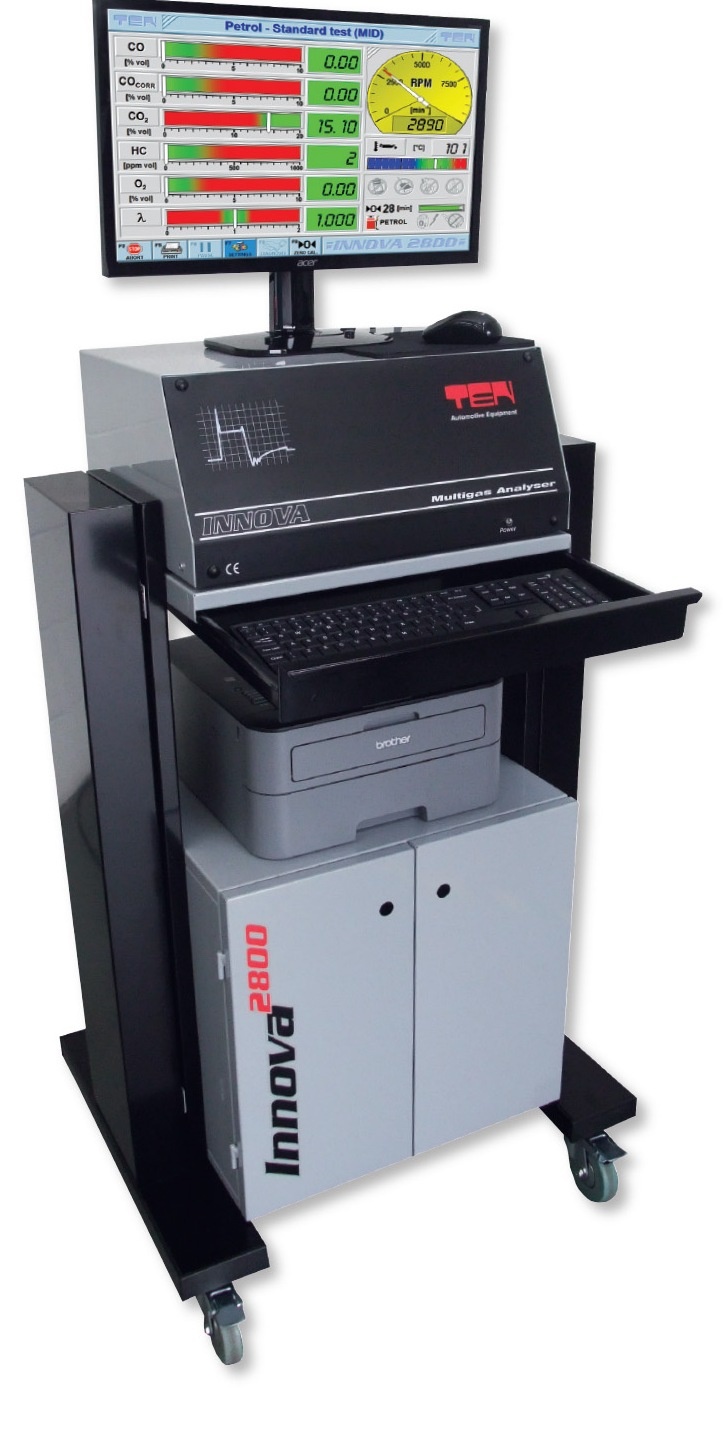 The Latest concept in MOT Emissions Testing incorporating our Bluetooth CobraScan EOBD RPM and Engine Temperature Measurement, as standard.
Equipped with a compact, maintenance free Smoke Meter with Bluetooth connectivity, the Innova 2800 is available as a "low cost" desktop version which also fits on most makes of Emissions Analyser Stands, or can be supplied with our Cabinet Stand. The Innova 2800 is one of the most advanced, cost effective MOT Emissions Analyser available today.
The Innova 2800 is controlled by a powerful Mini PC system, combined with 'fully digital' infrared gas measurement technology, providing rapid analysis of a vehicles performance with pin point precision of exhaust emissions measurement.
With a high resolution LED screen, qwerty keyboard and A4 laser printer, the Innova 2800 is the most versatile and 'user friendly' analyser for MOT Emissions Testing of today.
Supplied with Bluetooth CobraScan as standard, the digital EOBD adaptor simply plugs into the 16 pin EOBD socket to provide a live reading of Engine RPM and Temperature during the MOT test.
Wireless Internet Ready, the Innova 2800 has password protected IT access by our Engineers to diagnose and check settings, via Internet, should any problems arise. It can also be used for your DVSA MOT reporting web portal.
Accessory Options:
LPA Smoke Meter - This fully integrated and uniquely designed 'maintenance free' cell will provide the Innova 2800 with the facility to test 'high volume' diesel exhaust emissions with minimal cleaning and maintenance.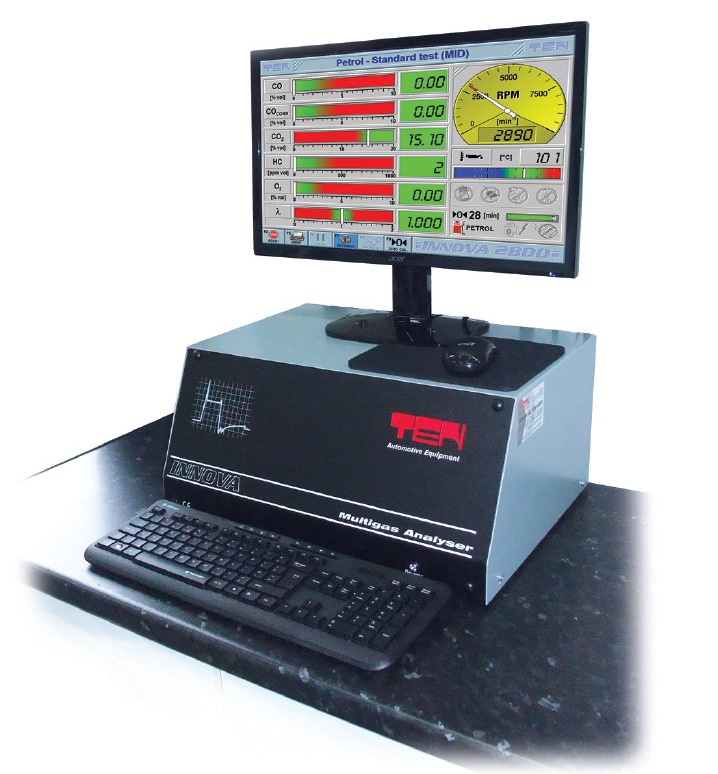 * DVSA MOT Class 4 & 7 Approved
* Compact Smoke Meter with Bluetooth Connectivity
* Wireless Internet Connection
* Remote IT Engineer Support
* DVSA Web Portal for MOT Reporting
* MID Approved Gas Analyser System
* EOBD RPM and Engine Temperature Measurement
* Optional Cabinet Stand
Click below to download PDF